Estate Planning & Transfer On Death Deeds Attorneys in El Paso, Texas
Caring for your loved ones when you're gone requires personalized estate planning, which may involve creating wills, trusts, transfer on death deeds, and more. The Law Offices of Townsend Allala, Coulter & Kludt proudly serves clients' needs in and around El Paso, Texas, as well as Southern New Mexico.
Law Offices of Townsend Allala, Coulter & Kludt
ATTORNEYS AT LAW
Attorneys Stephanie Townsend Allala, Jennifer Coulter, and Jessica Marie Kludt provide estate planning, probate, elder law, and Medicaid planning services to individuals and families throughout the El Paso, Texas area and Southern New Mexico.
Creating a plan to care for your loved ones and protect your assets in your elder years can be both confusing and challenging. We'll meet with you, discuss your unique circumstances, and guide you toward the legal options that best suit your needs.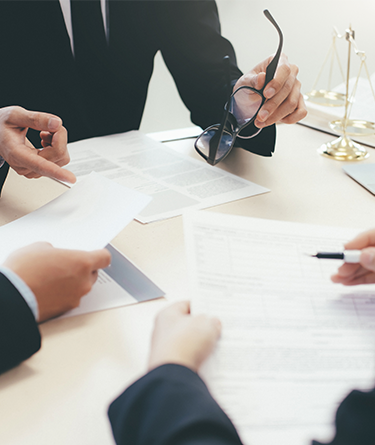 Do You Need Estate Planning Assistance?
The answer is yes for adults of any age.
A last will and testament is the basic building block of estate planning, but other legal instruments can help your heirs avoid probate and other legal hassles and protect your assets against recovery by Medicaid if you use that program's services.
Why Estate Planning Is So Important
Take Care of Your Loved Ones

The main purpose of estate planning is to make sure the assets you've accumulated through your lifetime of working are transferred to your heirs so they can be taken care of when you're gone.
Help Your Heirs Avoid Confusion

The assets of a person who dies with or without a will must go through probate court proceedings. Probate can be avoided through living trusts and documents like transfer on death deeds.
Take Care of Yourself in Your Later Years

Trusts and a living will can provide for you if you face health issues in your elder years. This relieves your loved ones of making tough decisions and can keep Medicaid away from your assets.
Let Us Guide You Toward Peace of Mind
What You Can Expect at Our Firm
Each client and their estate planning needs are unique. We will work closely with you to determine what type of planning and preparation is best for your individual needs.
Estate plans and transfer on death deeds can be confusing to deal with. Having a knowledgeable team on your side can help you work through the legal process with confidence.
We make it a priority to be available to hear your concerns, answer your important questions, and explain all of your available options through each step of the process.
Let's Get Your Estate Planning Process Started
You can never be too young or too old to begin planning for the future, but you can be too late. Let's meet to discuss your dreams and concerns about the future. We can answer your questions and help you weigh all your legal options so that both you and your loved ones can move forward into the future with confidence.